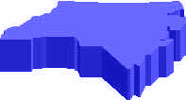 Information Updated June 8, 2007
Juvenile Probation and Parole
Within the Executive Branch of state government, the North Carolina Department of Juvenile Justice and Delinquency Prevention's (DJJDP) Court Counselors are generally responsible for intake, investigation, and community supervision. Chief Court Counselors administer probation at the local level and are appointed by the Secretary of DJJDP. Juvenile Court Counselors supervise youth in the community who are placed on probation, provide aftercare or post-release services and provide intensive supervision upon a youth's release from a Youth Development Center.
Juvenile Court Counselors do not carry a firearm. They are not classified as peace officers and do not have the general power to arrest. Court Counselors may assume custody of juveniles who are under the jurisdiction of the court or who meet the statutory criteria for taking a juvenile into secure or non-secure custody.
Pending the writing of policies for the Department (which was established in 2000), Court Counselors follow policies that are in place from the former Juvenile Services Division of the Administrative Office of the Courts. These policies prohibit Court Counselors from carrying a firearm.
At the time of the survey it was not under consideration to allow them to carry a firearm.
The Department contracts with private agencies to provide a limited number of transition placements for youth leaving Youth Development Centers. DJJDP Court Counselors are directly involved in the community supervision of youths and refer youth to aftercare programs that may be provided through other agencies.
Adult Probation and Parole
The Division of Community Corrections, Department of Corrections within the Executive Branch of state government, provides adult probation and parole services. Also a result of 1994 legislation, parole was eliminated in North Carolina, the Division supervises those currently on paroled status. When an inmate is released into the community, it is called post-release supervision.
For officers who supervise high-risk and high-need offenders, called intermediate punished offenders, it is the officers' option as to whether to carry a firearm during duty. Those who have the option to carry a firearm are: PO II - Intermediate Probation Officer; PO III - Intensive Probation Officer; Surveillance Officer; and Chief Probation/Parole Officer (CPPO). They are classified as Probation Officers. General Statute 15-205 gives broad powers of arrest. The department policy limits that power to arresting those under their jurisdiction. North Carolina's firearm policy was instituted around 1983 when the intensive supervision program began.
A Division of Community Corrections policy prohibits Community Probation Officers
(PO 1) from carrying a firearm. These officers primarily supervise low-risk and low-need offenders and work in the courts.
All officers receive training and certification from the North Carolina Criminal Justice Training and Standards Commission. All officers are required to complete the 160-hour basic training and undergo psychological testing which certifies them as a probation officer. To become certified to carry a firearm, officers are required to proficiently complete an additional 82 hours of intermediate/intensive training using their state issued firearm. Annual re-qualification includes sixteen hours of day and night fire as well as situational courses of fire.
As of November 2006, officers are required to carry a Smith & Wesson M&P 40 semi-automatic.
There are no private companies providing adult probation or parole supervision.
For updates or corrections to the information on this page, please contact: Diane Kincaid