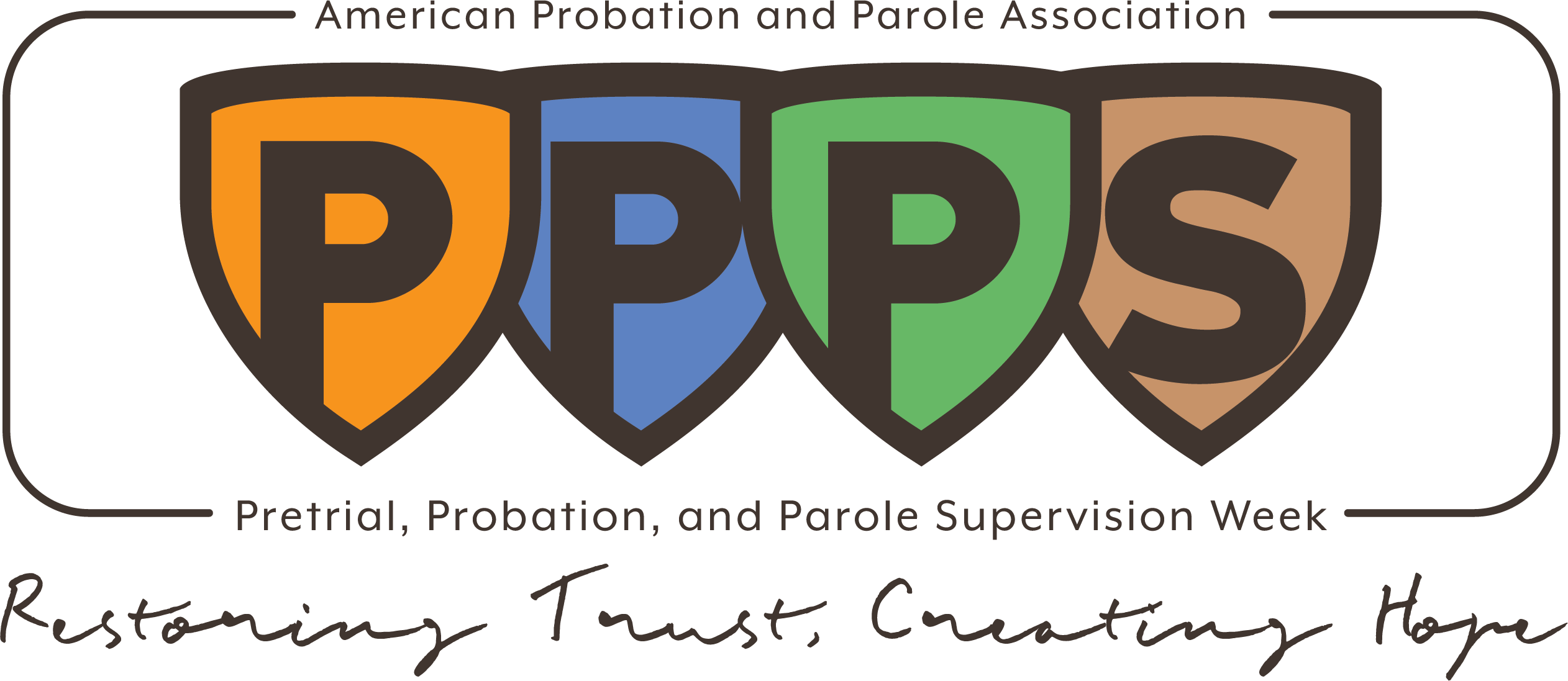 PPPS Week Contests
EMPLOYEE SPOTLIGHT
We want to celebrate hardworking probation, parole, and pretrial services employees who go beyond the norm!
If you think someone from your organization has been doing a great job and deserves to be recognized for their hard work, give them the spotlight! Please submit the following:
Name and title of your nominee
A picture of your nominee (minimum 500x500 pixels)
Approximately 200 words describing why you think they deserve to be spotlighted (Word doc, PDF, or text file will be accepted).
We will be posting one deserving candidate each month on our new APPA Website, APPA's Facebook, and Twitter pages.
Each person chosen will receive a free one-year individual membership ($50.00 value). All nominations will be taken during PPPS Week July 21-27, 2019. Start thinking of who you think deserves this spotlight!
Submission deadline is August 2, 2019 by 11pm EST. Stay tuned for the results of the PPPS Week Employee Spotlight Contest!
VIDEO SUBMISSION CONTEST
APPA wants to SEE how your organization is celebrating PPPS week!
If you are hosting a PPPS Week celebration, we want you to submit a video of your festivities for the chance to win an awesome prize!
Video your parties, your activities, and how your agency celebrates your employees and their hard work! Rules for the video submissions:
Video must be submitted in .mov or .mp4 format
Video must be no longer than about two (2) minutes
All video editing must be done by the submitter; APPA will not edit any videos and will post any qualifying videos as is
Content of the video must show how your organization celebrating PPPS Week; general organization promotional videos will not qualify
APPA will be posting all videos on our Facebook page for the public to vote for the best video with 'likes'.
The organization's video that receives the most 'likes' will receive their choice of either five (5) FREE one-year individual memberships (a $250.00 value) or one (1) FREE registration for a selected employee to either APPA's 44th Annual Training Institute (Aug. 18-21, 2019 in San Francisco) OR the 2020 Winter Training Institute (Jan. 5-8, 2020 in New Orleans)*.
*Value of registration depending on member status and Institute chosen.
Submission deadline is August 2, 2019 by 11pm EST. Stay tuned to Facebook to view the submitted videos and cast your vote!
**All submitters must complete/submit the License/Release form before being directed to upload any images, video, or documentation.**