PPPS Week Returns July 18-24, 2021!
APPA wants to bring a little light to hard working community corrections staff nationwide. Pretrial, Probation, and Parole Supervision Week (#PPPSWeek) will return July 18-24, 2021 as we acknowledge our front-line workers who have put their lives on the line to keep communities safe. Thank you for everything you do, day in and day out.
Stay safe. Stay strong. You've made it this far, and we can't wait to celebrate with you in person when all is said and done. Join us all year and throughout #PPPSWeek as APPA celebrates your profession, supervisors, employees, co-workers and yourself!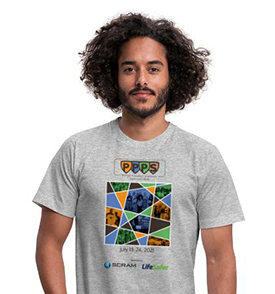 Get your 2021 PPPS Week shirt in our *NEW* APPA Shop!
Sponsored by SCRAM + LifeSafer.
SHOP NOW