Travel & Locale
Travel
San Francisco Muni


San Francisco's network of fuel-efficient Muni buses, light rail Metro trains, historic streetcars and iconic cable cars covers all corners of the city. Affordable, safe, convenient and environmentally friendly, choose Muni for your commutes and adventures.
Locale
San Francisco, in northern California, is a hilly city on the tip of a peninsula surrounded by the Pacific Ocean and San Francisco Bay. It's known for its year-round fog, iconic Golden Gate Bridge, cable cars and colorful Victorian houses. The Financial District's Transamerica Pyramid is its most distinctive skyscraper. In the bay sits Alcatraz Island, site of the notorious former prison. via Wikipedia
Did You Know...
...before it was renamed to San Francisco, this small city by the bay was called Yerba Buena?
Yerba Buena means, "Good herb" in Spanish. It was founded in 1776, but renamed in 1846. Portsmouth Square in Chinatown was the location of the public square in Yerba Buena.
...SF has the second largest Chinatown outside of Asia?
It's also the oldest in North America. It is around one mile long by one and a half miles wide. More than 100,000 people live in Chinatown. It's the most densely populated neighborhood in the city.
...The Asian Art Museum has pieces of art from around 221 BC?
You will find them in the China exhibit.
...San Francisco is not a large city? There are only around 830,000 people that live within the city and county of San Francisco. However, the entire bay area is home to more than 7 million people.
Learn more San Francisco Fun Facts at sftourismtips.com »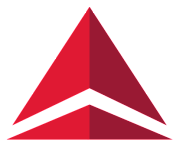 Delta Air Lines is pleased to offer special discounts for American Probation and Parole Association
Call Delta Meeting Network® at 1.800.328.1111* Monday–Friday, 7:00am-7:30pm (CT) and refer to Meeting Event Code NY2SL or click the Delta image below to be directed to the booking site; meeting code NY2SL is already entered for your convenience.
*Please note there is not a service fee for reservations booked and ticketed via our reservation 800 number.
---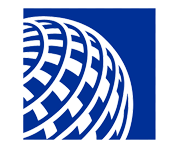 UNITED AIRLINES - Discount of up to 10% of published fares to travel to San Francisco for the Annual Training Institute.
Go to www.united.com. Select your location and departure dates, enter the Offer Code ZGTV744501 in the Promotions and Certificates Offer Code box at the bottom of the Book a Flight page, then click the yellow 'Search' button to search for your flights.
You may also call United Meetings at 800-426-1122 (M-F, 7:00am - 9:00pm or Sat-Sun, 8:00am-6:00pm CDT). Please refer to offer code ZGTV744501.