Successful formerly incarcerated citizens, probation/parole officers, and juvenile and adult justice system officials share a stage to discuss criminal justice reform.
New York Times Bestselling Author of COOKED and formerly incarcerated person, Chef Jeff Henderson, will moderate an in-depth, provocative, and informative conversation on hot topic issues that impact the formerly incarcerated population. More than 650,000 system-impacted citizens return to their communities each year and face a laundry list of barriers that hinder full integration back into society. A wide range of topics will be discussed, including but not limited to:
Employment biases
Court-ordered fines
Child support
Lack of access to basic health and social services
Housing discrimination
Mental health (PTSD)
System-impacted boys, girls and woman
School to prison pipeline
THE CONVERSATION:
Panelists will talk through these issues and collectively identify some solutions for how the courts, probation and parole, and community service providers can help breakdown many of barriers facing returning citizens. The panelists include: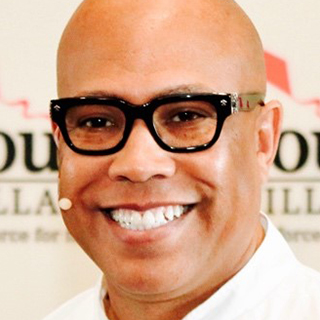 Chef Jeff Henderson | Formerly Incarcerated
Host/Moderator
From overcoming adversity to identifying one's personal talents while serving a decade in federal prison, Jeff reveals his hard-knock yet transformative life lessons and the secrets to rising above and realizing your potential. His dynamic and engaging presentations help audiences discover their hidden business aptitudes, make life-changing decisions, and gain a new foothold on the ladder to success despite having a criminal record.
Topeka Sam | Formerly Incarcerated
Topeka K. Sam is the Founder and Executive Director of The Ladies of Hope Ministries — The LOHM — whose mission is to help disenfranchised and marginalized women and girls transition back into society through spiritual empowerment, education, entrepreneurship, and advocacy. She is also the founder of HOPE HOUSE NYC – a safe housing space for women and girls. Topeka serves on the board of directors for Grassroots Leadership and Operation Restoration.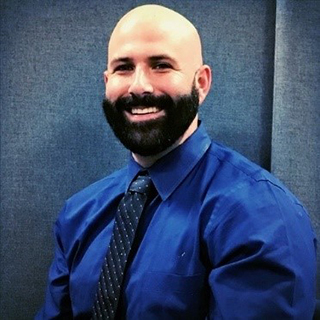 Scott Huffman | Formerly Incarcerated
Mr. Huffman is a formerly incarcerated man who served roughly five years in the Louisiana Department of Corrections. While incarcerated, he was allowed to live in a dormitory with ten deaf men, where he took an interest in learning American Sign Language to communicate with a group of individuals who seemed isolated and lived in a prison within a prison. Scott witnessed a disconnect between the deaf men and prison staff, opportunities for programming, and religious services. It was then he set out to become an advocate for that underserved population.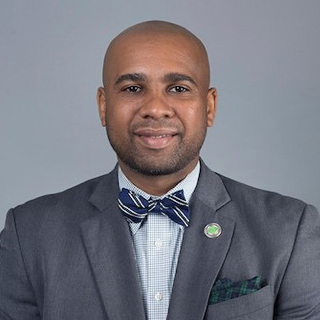 Patrick Young | Formerly Incarcerated
After serving 13 years and nine months in prison for armed robbery, Patrick knows first-hand what is needed when trying to start your life over. With low self-esteem, he had to beg and borrow clothing and shoes just to be seen as normal. Patrick is one of the leading reentry experts in the city of New Orleans.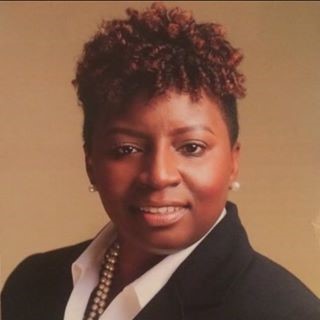 The Honorable Desiree Cook-Calvin | Orleans Parish Juvenile Court Judge
Judge Cook-Calvin believes in taking a holistic approach to justice, where perpetrators will receive proper treatment and education while serving their sentences, so that they may be more productive citizens once released back into society. Judge Cook-Calvin also continues to give back to the community by going into local schools speaking to our kids through the Judges in the Classroom program, and volunteering in Know Your Rights trainings.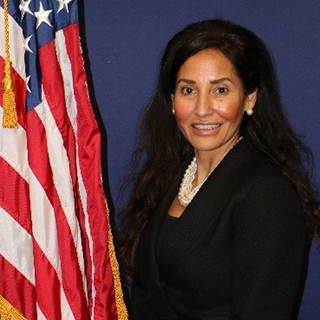 Veronica Ramirez | US Chief Probation Officer
Chief Ramirez leads the U.S. Probation Department in the Eastern District of Louisiana. A longtime federal probation employee, she began her service in Texas. In addition to her responsibilities as a probation employee she was quite "community caring."" In Colorado she was an adjunct criminal justice instructor, served on the Criminal Justice Department Advisory Board, mentor at Denver Kids, and was on a team of distinguished criminal justice professionals committed to educating and advocating for at-risk youth. Also, here time is California included participating in San Francisco's Project Homeless Connect where wrap-around services are provided to the Bay Area Community.