Speakers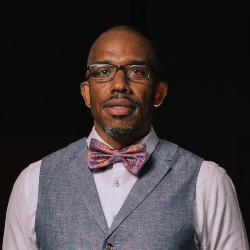 Dr. Gregory Dillon
Dr. Gregory Dillon, LPC-S is the Director for the Brazoria County Community Supervision and Corrections Department (CSCD) and an adjunct professor for Texas Southern University in Houston, Texas.
Dr. Dillon has worked in the field of community supervision for over 25 years as an officer and clinician, starting his career at the Sacramento, CA, juvenile probation department and being a previous deputy director for Dallas County CSCD. He currently serves on the Texas Probation Association Board, Texas Probation Legislative Committee, and TDCJ Legislative Committee. He is also the Officer Safety Committee Co-Chair for the American Probation and Parole Association.
Dr. Dillon is an advocate and consultant of evidenced-based practices on the local, state and national levels and is passionate about the call for re-envisioning and supporting transformational change within the field of community supervision and juvenile justice.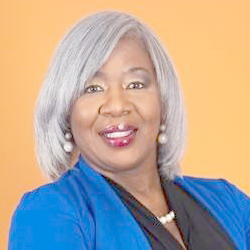 Christiane Williams
Christiane Williams has been in Law Enforcement/Corrections for 27 years. She currently works as an Agent with the Mississippi Department of Corrections. She is a certified Law Enforcement Officer with an Educational background in Criminal Justice. She has extensive training in all aspects of law enforcement/corrections. She is active in the Behavioral Health Community (Law Enforcement/Corrections), a Certified Mental Health First Aid Instructor, Public Safety, Adults and Youth, a certified State Instructor Mississippi Board of Standards and Training for Law Enforcement, Crisis Intervention and Trauma Informed Instructor.
In the last 18 years, she has been very active in the Mental Health Community assisting persons with mental illness get the necessary help needed when they become a part of the criminal justice system. She is involved in various Community Organizations, serving as President and/or a Board member for organizations such as NAMI (National Alliance on Mental Illness) and Hinds Behavioral Health Crisis Intervention Taskforce. Recently, she was selected to become a part of a National Best Practice Workshop in Corrections that derived from her involvement at the American Probation and Parole Association Training Institutes, serving as a newly elected member of the national board.
Christiane is the creator of "Leading by Example," it is a 4-hour workshop that provides awareness to mental health, mental disorders, and community resources. This workshop has been endorsed by the Mississippi Department of Mental Health, Disability Rights Mississippi and Hinds Behavioral Health Region 9. The workshop was recently approved by the MS Board of Standards of Law Enforcement for continue education. She has been very active in the community regarding Mental Health Awareness in sure she has been covered by all local Media outlets, multiple radio appearance, conducting training for her co-workers MDOC Probation Officers, The Mississippi General Missionary Baptist, the American Probation and Parole Association, The Boys and Girls Club, and many other community base organization.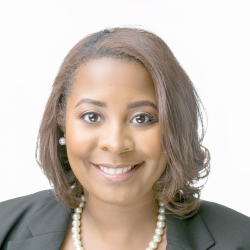 DeBaja Coleman
DeBaja Coleman is the Director of Victim and Volunteer Services, with the Office of Professional Development & Standards. As the Director of Victim and Volunteer Services she is responsible for the statewide leadership and oversight for the Victim and Volunteer Services Unit. Her responsibilities include but are not limited to direct and supervise a staff of regional and statewide volunteer and victim services staff; developing and implementing policy and training, public education programs on the Victim and Volunteer Services programs, developing community resources and networks which support and enhance program objectives.
Ms. Coleman has been employed with the Georgia Department of Juvenile Justice for over 15 years. Since her employment she has served in various capacities including Social Services Worker, Balance and Restorative Justice Coordinator, Program Coordinator and Academy Director.
Ms. Coleman received her Bachelor of Arts degree in sociology with minor in Criminal Justice and Master of Education degree with a concentration in history from Georgia State University. She serves as the Area Representative for Georgia and the Co-Chair of Diversity Equity and Inclusion Committee for American Probation and Parole Association. In addition, Ms. Coleman serves as a board member for Westside Works advisory board. Recently, she was appointed as the President of the Georgia Chapter of National Association of Blacks in Criminal Justice. Director Coleman is a certified trainer for John Maxwell and has various other certifications including Post Senior Instructor, Peer Support, Resiliency Instructor, Firearms Instructor, Darkness to Light and Balance and Restorative Justice. She has had the opportunity to provide training at national conferences throughout the country.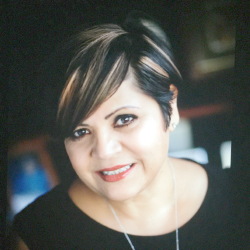 MAGDALENA MORALES-AINA, LPC-S, LPCC
Ms. Morales-Aina has over 26 years of professional experience as a criminal justice practitioner and licensed therapist working with justice-involved individuals. She was appointed to her current position in 2011. She has responsibility for the administration, management, and supervision of operations in El Paso, Hudspeth, and Culberson Counties. Ms. Morales-Aina has extensive program development and training experience in Best Practices in Community Supervision, Jail Diversion, Competency Restoration, and Civil & Forensic Commitments and is an experienced public speaker in areas including but not limited to Behavioral Health and Trauma Informed Care.
Ms. Morales-Aina serves on numerous multidisciplinary committees at local, state, and national levels. She served on the Board for the Texas Probation Association and is Co-Chair of the Health and Wellness Committee for APPA. She is a faculty member of the National Association Drug Court Professionals (NADCP), National Drug Court Institute, and Senior Consultant for SAMHSA's GAINS Center for Behavioral Health and Justice Transformation. She is certified to provide train-the-trainer workshops for PRA's How Being Trauma-Informed Improves Criminal Justice System Responses for Criminal Justice Professionals and a facilitator for Communities of Practice (COP).