Speakers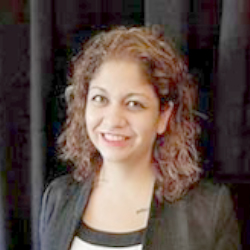 Yvonne Sosa
Yvonne Sosa is an Assistant Federal Public Defender in the District of Nebraska. She is also an Adjunct Professor of Trial Advocacy at the University of Nebraska at Lincoln, College of Law. Ms. Sosa is the Board Chair of the newly formed Legal Diversity Council and on the Board of Directors of the Latino Center of the Midlands, the Steering Committee of the Omaha Area Sanctuary Network, and the Policy Committee of Educare Omaha at Indian Hill. She has been an active member of the Nebraska State Bar Association (NSBA) since 2010, including serving on the Practice and Procedure Committee, Committee on Equity and Fairness, and Legal Services Committee. Ms. Sosa is a member of the Diversity, Women and the Law, Indian Law, Immigration Law, and Federal Law Sections. She graduated with the Fourteenth Class of the NSBA Leadership Academy. Ms. Sosa also serves the Nebraska Supreme Court as a member of the Access to Justice Commission. She received the 2017 Ten Outstanding Young Omahans Award, the 2019 NSBA Diversity Award, and the 2019 Fiestas Patrias Community Advocacy Award. During her free time, she enjoys traveling, reading, and the company of her family.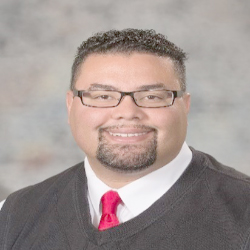 Senator Justin Wayne
Senator Justin Wayne, a husband and father to two wonderful children, is serving his second term in the Nebraska Legislature, representing Legislative District 13 in North Omaha and Northeast Douglas County. During his time in the Unicameral, Senator Wayne has been a strong voice for justice reinvestment, juvenile justice reform, and other important social justice issues. He serves on several committees: General Affairs, Urban Affairs, Redistricting, Justice Reinvestment Oversight (LB605), Eastern Service Area Child Welfare Contract Special Investigative and Oversight of the Legislature (LR 29), and Economic Recovery Special Committee. Prior to election to the legislature, he served on the Omaha Public School Board including a two-year term as president. Senator Wayne received his bachelor's degree from Creighton University and went on to earn his J.D. from Creighton University School of Law.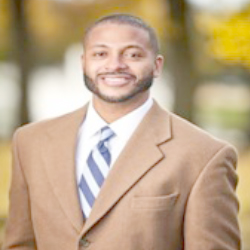 Damon Strong
Damon Strong, Chief Probation Officer for the District 4 Adult Probation Office in Omaha, joined Nebraska's judicial branch upon graduation from college. Mr. Strong has served as a probation officer, navigation (reentry) officer, and chief deputy probation officer. He enjoys working with youth and during his spare time he participates in a number of community related activities including coaching football and basketball.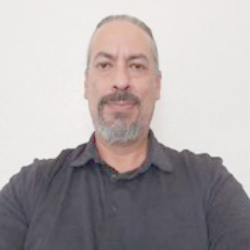 Mark Dyea
Mark Dyea is the Tribal Grants Manager for the American Probation and Parole Association where he collaborates with Tribes to secure training and technical assistance in program planning, implementation, and enhancement. He is an enrolled member of the Pueblo of Laguna Tribe and a Disabled Veteran. He has 17 years of community supervision and treatment court experience. Mr. Dyea worked for the Pueblo of Laguna's Probation & Parole Services for more than ten years (2004-2015) as a probation officer, wellness court coordinator, and program manager.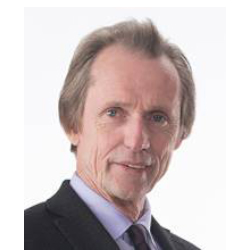 Joe Starita
Joe Starita is a professor emeritus in the College of Journalism and Mass Communications at the University of Nebraska Lincoln. Before joining the journalism faculty at UNL in 2000, Starita spent 13 years at the Miami Herald and served as the paper's New York bureau chief from 1983-1987. He also spent four years on the Herald's Investigations Team, where he specialized in stories exposing unethical doctors and lawyers. One of those stories, an article examining how impoverished and illiterate Haitians were being used to extort insurance companies into settling bogus auto claims, was a Pulitzer Prize finalist in local reporting.
Interested in American Indian history and culture since his youth, Starita returned to his native Nebraska in 1992 and began work on a three-year book project about five generations of an Indian family. "The Dull Knifes of Pine Ridge - A Lakota Odyssey" was published in 1995 by G.P. Putnam and Sons (New York), has been translated into six foreign languages and was nominated for a Pulitzer Prize.
In 2009, St. Martin's Press published Starita's "I Am a Man: Chief Standing Bear's Journey for Justice," a book on the life and death of Standing Bear, the Ponca chief who, in 1879, unwittingly ended up in the crosshairs of a landmark legal case. In July 2011, Starita received the Leo Reano Award, a national civil rights award, from the National Education Association for his work with the Native American community. A film version of the book is schedule to begin shooting in Nebraska later this year.