BOOTH SPECIFICATIONS
Exhibit Package Includes:
8' x 10' Exhibit Spaces in an uncarpeted hall
Each booth comes with 8' back drape; 3' side wall pipe and drape, and drape; one 6' skirted display table; two chairs; one wastebasket; and one black and white 6" x 24" ID sign.
Electronic attendee list (post-conference).
Security in the Expo Hall.
Space fees also include general upkeep of the common areas and ensure a safe exposition. Space wastebaskets will be emptied daily.
---
BADGE POLICY
APPA has two categories of badges: "Exhibitor/Attendee" and "Exhibitor-Only". "Exhibitor/Attendee" badges = ticket to the expo hall activities AND the entire training institute. "Exhibitor-Only" badges = access to all activities in the expo hall only.
Corporate Members: two exhibitor/attendee, three exhibitor-only badges
For Profit Exhibitors: two exhibitor/attendee, two exhibitor-only badges
Non-Profit Exhibitors: one exhibitor/attendee, one exhibitor-only badge
---
RULES & REGULATIONS
If any exhibitor is outsourcing their exhibit booth setup and/or dismantling, APPA requires the person/company to setup on Sunday, August 28 between 9:00am - 5:00pm.
All outstanding invoices MUST BE PAID in full prior to APPA accepting any future reservation contracts.
Review the Full Rules & Regulations (PDF) »
---
CANCELLATIONS & REFUNDS
For booths cancelled in writing by July 15, 2022, 50% of the full payment may be refunded.
After July 15, 2022, no refunds will be made, nor will previously paid monies be applied to any future APPA exhibit shows or other marketing areas. Additionally, these monies cannot be applied to offset another exhibitor's booth rental fee.
If you need to submit a cancellation, please email written cancellation request to: Darlene Webb.
---
SHIPMENT & STORAGE
Viper Tradeshow Services, Inc. will provide complete drayage service to accommodate your material shipping and handling needs, including receipt and storage of exhibitor freight prior to the show, delivery to the booth, removal and return of empty containers, and re-loading at the end of the show. It is recommended that you ship your freight in advance to Viper Tradeshow Services. Storage crates, boxes or other extraneous materials are not to be stored in the exhibit booths during the show. Arrangements must be made with the service contractor for pickup, storage, and return at the regular drayage rates.
---
DECORATING
In addition to shipment and storage, Viper is the official decorating contractor for this APPA training institute. Exhibitor service kits containing information on furniture rental items, electrical and miscellaneous services, shipping and other information will be forwarded to exhibitors upon confirmation of exhibit booth rental. Exhibitors must use APPA's official contractor for rental of furniture, labor, custom cleaning, and other such services as published in the exhibitor service kit (coming soon!).
Viper Contact
Diego Gaytan Corona
Exhibitor Services Coordinator
dcorona@vipertradeshow.com
---
BOOTH AND FLOOR PLAN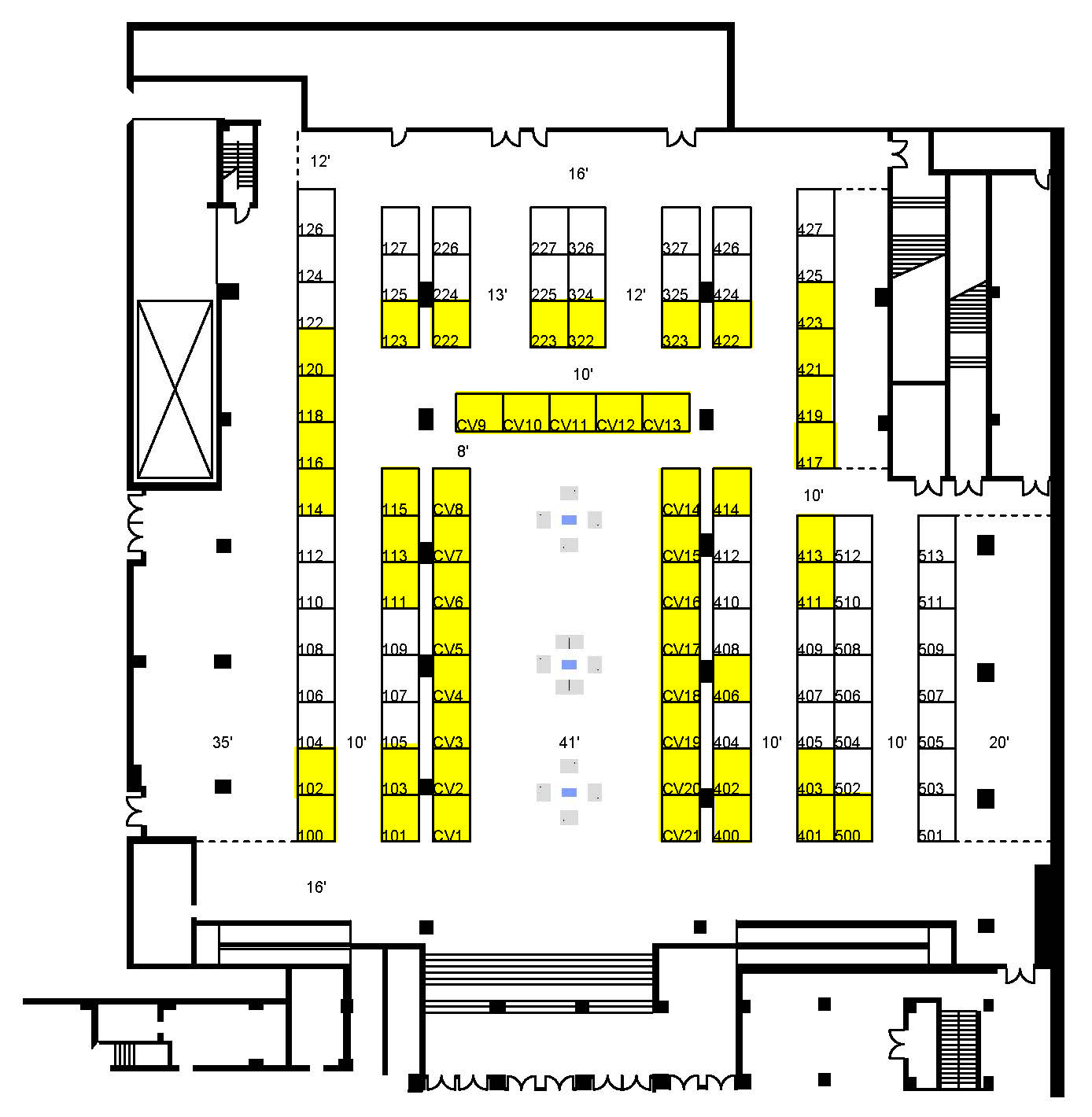 ---