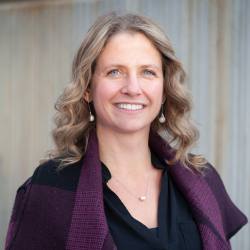 Dr. Alexandra Walker
Alex has over 20 years of experience working in human services. Prior to founding ACJI with her partners, Alex has worked across the legal spectrum in residential treatment, jails, halfway houses, prisons, and community reentry programs with her most recent position being the Vice Chair of the Colorado Board of Parole.
Alex is committed to the idea that organizations are in control of their outcomes. Said another way, she believes that there are reasons why socially significant outcomes have been elusive for many justice agencies and has dedicated her career to helping agencies uncover these critical, yet often overlooked, aspects of their work. As a Founding Member of the Alliance for Community and Justice Innovation, she partners with multiple government agencies to address alignment and implementation challenges that get in the way of service delivery. This work focuses on clearly identifying desired outcomes and building innovative systems to support the people, data, culture, and leadership factors that support the work.
Leveraging her experience as a public speaker and implementer, Alex specializes in facilitating small and large group workshops, presentations, and engagement events to identify and address the alignment and adaptive challenges of implementing transformational change.